CATEGORIES
METAL
STAINLESS STEEL
STONES
GRINDING WHEELS
>
PRODUCTS
>
DIAMOND DISCS
> TILE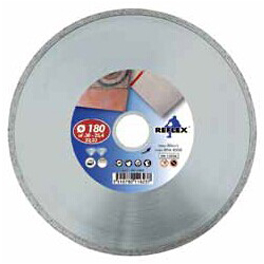 TILE

Product Parameter
High efficiency in cutting all type of tiles.All the products are meet European Standards.The certificates of MPA updated always.5mm Height Segments tile cutting discs,common size has Dia.115mm,125mm,180mm and 230mm.This tile cutting wheels are continuous rim diamond cutting discs.Application is for ceramics, tiles,roof tile, earthenware,enamelled materials.These tile cutting discs are professional quality,blue line products.MOQ is 500pcs per item.The blades packed with color unit pack.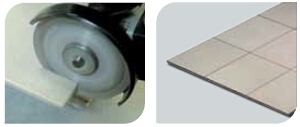 Applications : Ceramics & tiles, roof tile, earthenware, enamelled materials.
Features : Sintered thin continuous rim diamond cutting discs, Height 5 mm.



115 • 41/2
5
22,23
1,9
901154
1 25 • 5
5
22,23
1,9
901254
180 • 7
5
22,23/25,40/30,00
2,4
901804
200 • 8
5
22,23/25,40/30,00
2,4
902004
230 • 9
5
22,23/25,40/30,00
2,5
902304