CATEGORIES
METAL
STAINLESS STEEL
STONES
GRINDING WHEELS
>
PRODUCTS
>
DIAMOND DISCS
> CONCRETE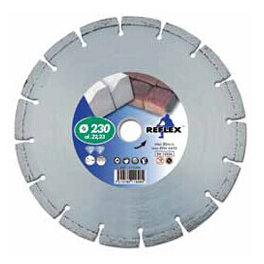 CONCRETE

Product Parameter
Professional blades for fast cutting concrete,hard brick and hard stone.In lowest noise and good cutting quality.7mm Height Segments concrete cutting blades,common size has Dia.115mm,125mm 150mm,180mm,230mm.Concrete cutting discs application is Concrete,hard concrete,reinforced concrete,concrete edge,paving stone,brick,concrete floor.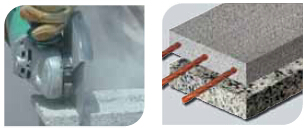 Applications : Diamond concrete,concrete, hard concrete, reinforced concrete, concrete edge, paving
stone, brick, concrete floor.
Features : Professional laser welded blade.



115 • 41/2
7
22,23 • 7/8
2,2
771154
125 • 5
7
22,23 • 7/8
2,2
771254
150 • 6
7
22,23 • 7/8
2,2
771504
180 • 7
7
22,23 • 7/8
2,5
771804
230 • 9
7
22,23 • 7/8
2,7
772304