CATEGORIES
METAL
STAINLESS STEEL
STONES
GRINDING WHEELS
>
PRODUCTS
>
DIAMOND DISCS
> SAMURAI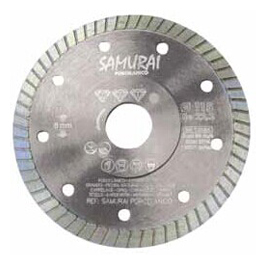 SAMURAI

Product Parameter
Meet EN standards with MPA certificates.Stable quality and performance.8mm Height Segments diamond discs,diamond turbo common size has Dia.115mm,125mm,180mm and 230mm.This multi use diamond disc is for dry and wet cutting.These diamond turbo continuous cutting disc is high efficiency.Professional marble cutting disc,blue line products. MOQ is 500pcs per item.The granite cutting disc packed with color unit pack.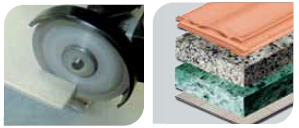 Application : tile, earthenware, sandstone, granite, natural stone.
Features : Diamond disc with turbo continuous rim turbo high 8 mm. dry and wet cutting.
Extra thin teething.
Advantage : High efficiency in all type of tiles



115 • 41/2
8
22,23 • 7/8
1,2
930115
125 • 5
8
22,23 • 7/8
1,2
930125
230 • 9
8
22,23/25,40/
30,00

1,8
930230