CATEGORIES
METAL
STAINLESS STEEL
STONES
GRINDING WHEELS
>
PRODUCTS
>
DIAMOND DISCS
> CONSTRUCTION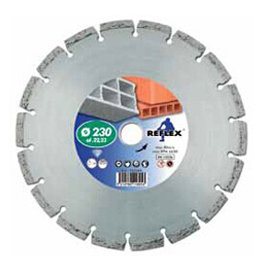 CONSTRUCTION

Product Parameter
Meet EN standards with MPA certificates.Stable quality and performance.7mm Height construction cutting discs,common size has Dia.115mm,125mm,180mm and 230mm.Construction cutting blades,cold pressed segments. These constuction cutting blades,diamond construction used for dry cutting,with excellent cutting feeling. Professional quality,blue line products,MOQ is 500pcs per item.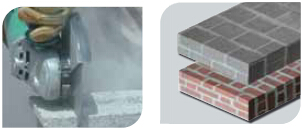 Applications : General purpose construction blade.
Features : Cold pressed segments blade – dry cutting.



115 • 41/2
7
22,23 • 7/8
2,0
761154
125 • 5
7
22,23 • 7/8
2,0
761254
230 • 9
7
22,23 • 7/8
2,6
762304